Bio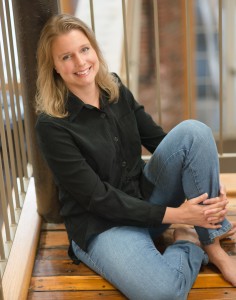 Short bio
Jen has a habit of being deeply moved by profound ideas, and her writing reflects her interest in exploring human goodness, relationships, and the feeling of being a part of something greater than oneself.She loves the science fiction and fantasy genres because of their dazzling possibilities for portraying characters and ideas.She credits her undergraduate experience at Dartmouth College, her MFA at Seton Hill University, and her fourteen years of English teaching with shaping her writing. She is grateful to her family, friends, and students for inspiring her to write.
Formal bio
Jennifer Brooks was born and raised in the suburbs of Boston, Massachusetts. After high school she matriculated at Dartmouth College to become a research scientist, but by the end of her sophomore year she felt a calling to the teaching profession. After graduation and fourteen years of teaching high school English, she answered a second calling to write full time while raising her new son. Her journey began with two theses (Prosorinos and Wishstone) for an MA and later an MFA in writing popular fiction at Seton Hill University.
A competitive hurdler and jumper in high school and college, she coached thirty-one seasons of cross-country and track and field, which is why runners show up so frequently in her stories. Jen has also had a lifelong relationship with books–as a youngster checking out a dozen at a time from the library, and as an adult buying books to build her own personal library. She has always been attracted to the science fiction and fantasy genres and claims Star Wars is the single greatest fiction influence in her life. She also enjoys British literature and says Virginia Woolf's To the Lighthouse is her favorite book of all time, which is why lighthouses also make appearances in her stories.
Running, Hiking, Traveling, and Gardening are Jen's favorite activities when she's not writing. She lives with her husband and son on the North Shore of Massachusetts where she writes from her office overlooking their little backyard pond.