random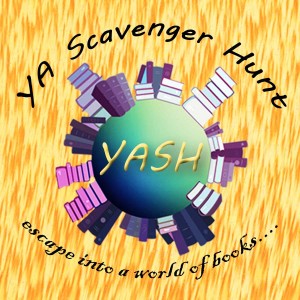 Welcome to YA Scavenger Hunt! This bi-annual event was first organized by author Colleen Houck as a way to give readers a chance to gain access to exclusive bonus material from their favorite authors…and a chance to win some awesome prizes! At this hunt, you not only get access to exclusive content from each author, you also get a clue for the hunt. Add up the clues, and you can enter for our prize–one lucky winner will receiveone signed book from each author on the hunt on my team!But play fast: this contest (and all the exclusive bonus material) will only be online for 72 hours!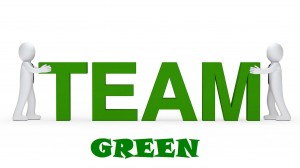 Go to the YA Scavenger Huntpage to find out all about the hunt. There are EIGHTcontests going on simultaneously, and you can enter one or all! I am a part of the GREENTEAM–but there is also a blue team, a pinkteam, a gold team, a redteam, an orangeteam, a teal team, and a purpleteam for a chance to win a whole different set of signed books!
If you'd like to find out more about the hunt, see links to all the authors participating, and see the full list of prizes up for grabs, go to the YA Scavenger Hunt page.
To add to the celebration, I'm giving away a signed ARC of my forthcoming YA novel, In A World Just Right. You can enter for the ARC below. Make sure as you continue to blog hop that you're on the lookout for other individual author prizes being offered in addition to the YASH grand prizes!
SCAVENGER HUNT PUZZLE
Directions: Below, you'll need to find where I've written myfavorite number. Collect the favorite numbers of all the authors on the green team, and then add them up.
Entry Form: Once you've added up all the numbers, make sure you fill out the form here to officially qualify for the grand prize. Only entries that have the correct number will qualify.
Rules: Open internationally, anyone below the age of 18 should have a parent or guardian's permission to enter. To be eligible for the grand prize, you must submit the completed entry form by April 5th, at noon Pacific Time. Entries sent without the correct number or without contact information will not be considered.
NOW ON TO THE SCAVENGER HUNT POST
WITH EXCLUSIVE CONTENT!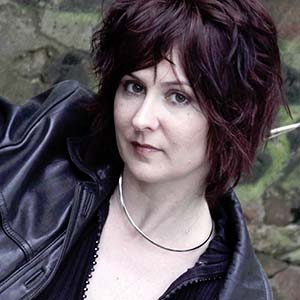 Today I'm hosting Colleen Gleasonfor the YA Scavenger Hunt!
Colleen is a New York Times bestselling author with more than two dozen novels in print, including the international bestselling paranormal romance series The Gardella Vampire Chroniclesabout a female vampire hunter who lives during the time of Jane Austen.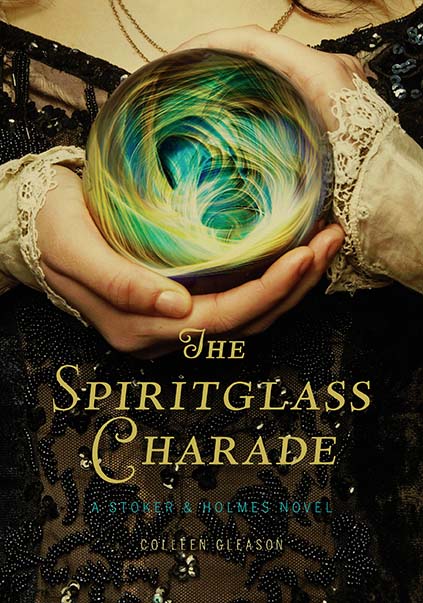 Evaline Stoker and Mina Holmes never meant to get into the family business. But when youre the sister of Bram and the niece of Sherlock, vampire hunting and mystery solving are in your blood.
Find out more by checking out Colleen'sauthor website here, and find more about her book here!
NOW FOR YOUR STOKER AND HOLMES EXCLUSIVE!

Don't forget to enter the contest for a chance to win a ton of signed books by me, Colleen Gleason, and more! To enter, you need to know that my favorite number is 5. Add up all the favorite numbers of the authors on the green team, and you'll have the secret code to enter for the grand prize!
To keep going on your quest for the hunt, you need to check out the next author, Vanessa Barger!
Speak up:
12 comments
| TAGS:
#YASH
,
Colleen Gleason
,
Stoker and Holmes
,
The Spiritglass Charade
,
YA Scavenger Hunt
Ive kept my distance from this blog for a few months because most of whats been on my mind is more personal than professional in nature.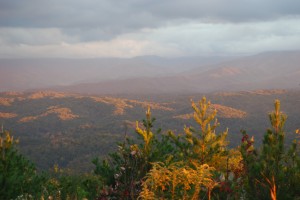 On a happy note, Ive done a lot of traveling with my family. We visited the Blue Ridge Mountains (from Asheville, NC) and Great Smoky Mountains National Park (from Sevierville, TN). We also spent the end of 2013/beginning of 2014 out West (Scottsdale, AZ, Las Vegas, NV, and Grand Canyon National Park). I attended YALLFest (Charleston, SC) and the NCTE ALAN workshop (Boston, MA).
Ive also said goodbye to some dear family membersmy grandmother, my cousin, and my aunt. I dont want them to be gone. I miss them so very much.
And, of course, since I live in the Boston area, Ive spent a considerable amount of time dealing with snow!
As for progress on my book in the publishing world, I completed two revisions with notes from my editor and a third revision with notes from my copy editor. I understand there will be one final edit to come. In A World Just Right is still scheduled for release in the spring of 2015. Between now and then galleys will be printed for the purpose of getting reviews ahead of the release. Soon I should have cover art. Mostly, all is progressing at the slow but steady pace that it should be. It takes a long time to prepare a book for release.
Ive been hard at work researching my next book, tentatively titled Jewelry. Im a bit behind where I wanted to be at this point, largely because of the travel and the mourning, but Ill catch up. I always do.
I conclude with some pictures from the last few months.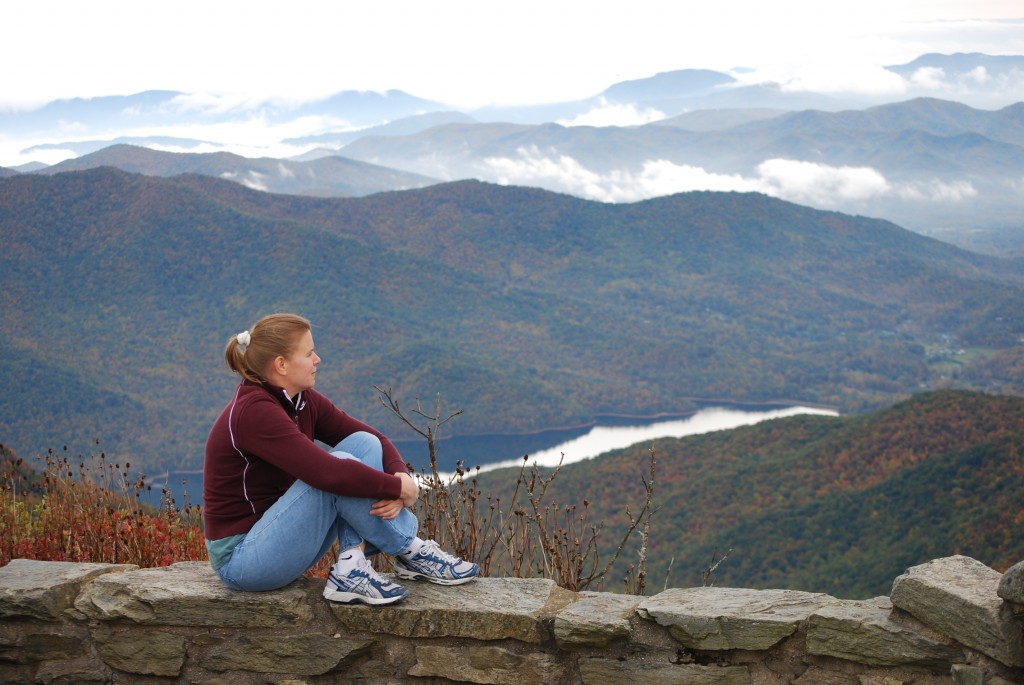 View of the Blue Ridge Mountains.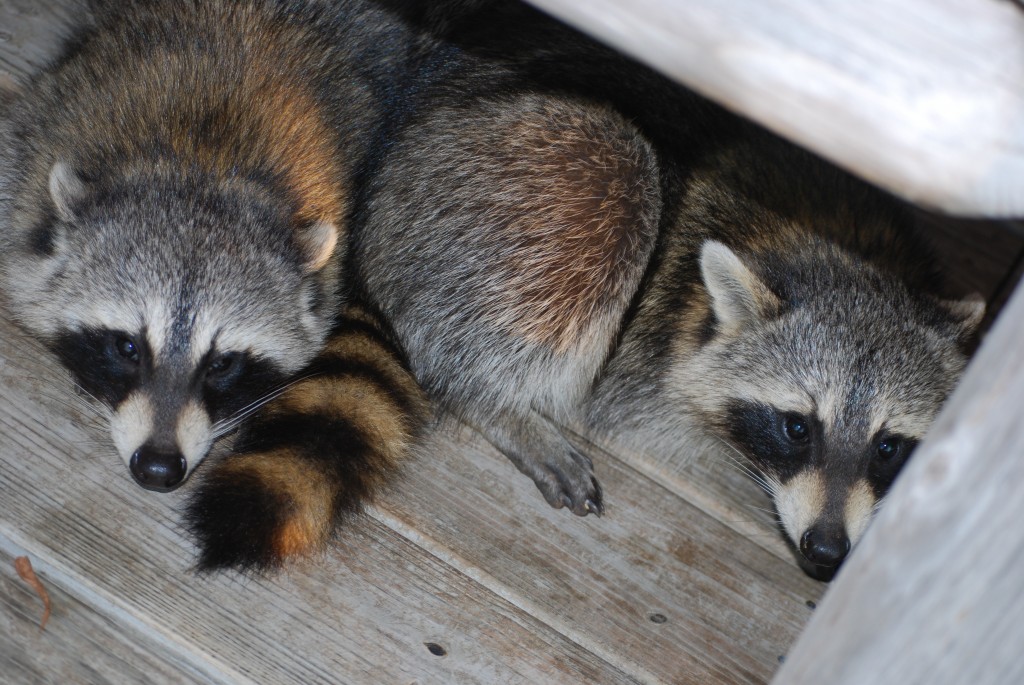 Visitors at our cabin in Sevierville.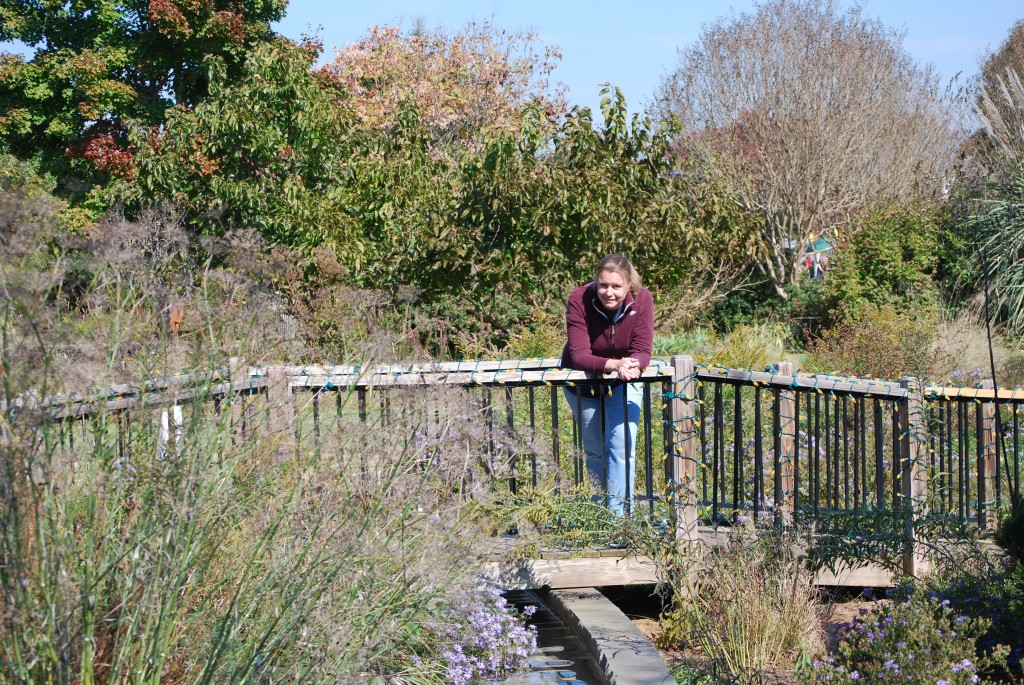 At Daniel Stowe Botanical Garden outside Charlotte, NC.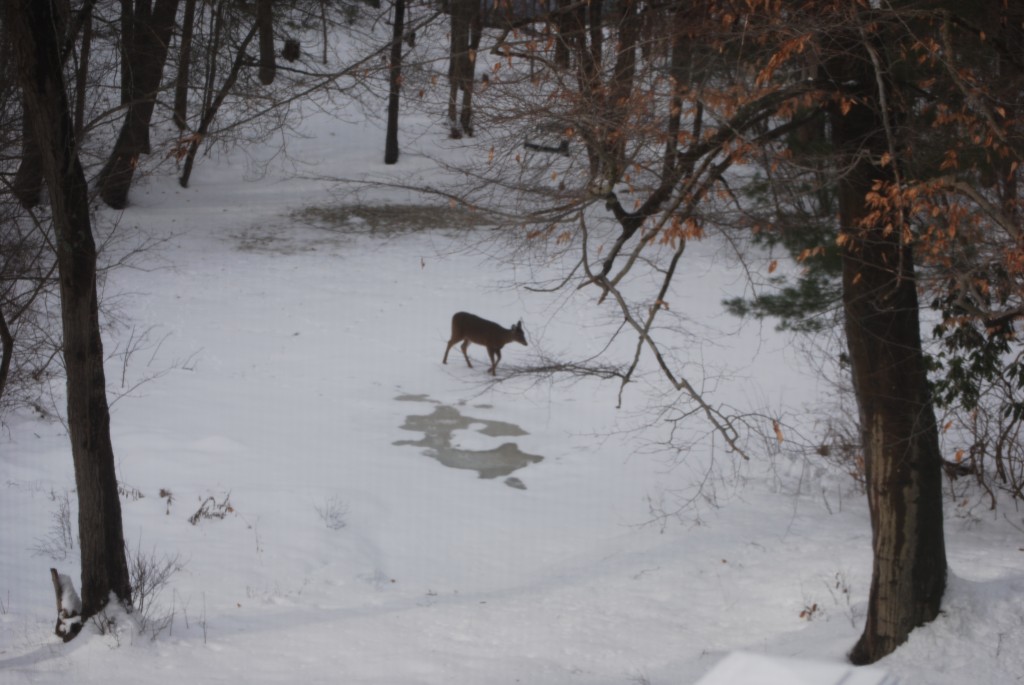 Deer on the pond in my back yard.
Speak up:
2 comments
| TAGS:
editing
,
travel
,
where I'm at
Sep
23, 2011 |
Filed in:
random
Still working on making this website do what I want. Hopefully this will show up in my email.
Speak up:
1 comment
Sep
21, 2011 |
Filed in:
random
Today is September 21, 2011, the first day of this website.
Speak up:
1 comment
| TAGS:
first post